Inches
Centimeters
How to Measure
| Size | Bust | Waist | Hips | Hollow to Floor |
| --- | --- | --- | --- | --- |
| 6 | 32 ½ | 25 ½ | 35 ¾ | 58 |
| 8 | 33 ½ | 26 ½ | 36 ¾ | 58 |
| 10 | 34 ½ | 27 ½ | 37 ¾ | 59 |
| 12 | 35 ½ | 28 ½ | 38 ¾ | 59 |
| 14 | 36 ½ | 29 ½ | 39 ¾ | 60 |
| 16 | 38 | 31 | 41 ¼ | 60 |
| 18 | 39 ½ | 32 ½ | 42 ¾ | 61 |
| 20 | 41 | 34 | 44 ¼ | 61 |
| 22 | 43 | 36 ¼ | 45 ½ | 61 |
| 24 | 45 | 38 ½ | 47 ½ | 61 |
| 26 | 47 | 40 ¾ | 49 ½ | 61 |
| 28 | 49 | 43 | 51 ½ | 61 |
| 30 | 51 | 45 ¼ | 53 ½ | 61 |
| 32 | 53 | 47 ½ | 55 ½ | 61 |
| Size | Bust | Waist | Hips | Hollow to Floor |
| --- | --- | --- | --- | --- |
| 6 | 83 | 65 | 91 | 147 |
| 8 | 85 | 67 | 93 | 147 |
| 10 | 88 | 70 | 96 | 150 |
| 12 | 90 | 72 | 98 | 150 |
| 14 | 93 | 75 | 101 | 152 |
| 16 | 97 | 79 | 105 | 152 |
| 18 | 100 | 83 | 109 | 155 |
| 20 | 104 | 86 | 112 | 155 |
| 22 | 109 | 92 | 116 | 155 |
| 24 | 114 | 98 | 121 | 155 |
| 26 | 119 | 104 | 126 | 155 |
| 28 | 124 | 109 | 131 | 155 |
| 30 | 130 | 115 | 136 | 155 |
| 32 | 135 | 121 | 141 | 155 |
DRESS DETAILS
1. Fabric: Tulle
2. Neckline: Off-the-Shoulder
3. Silhouette: Ball Gown
4. Sleeve: Sleeveless
5. Embellishment: Appliques
6. Waist: Natural
7. Hemline/Train: Sweep Train
8. Color: As Picture, custom color check the color chart and contact us.
9. Size: Check the size chart, custom size, please contact us.
10. Style: as the picture, any change, please contact us.
If you need any special requirement, please contact us by email and we will take care of your request personally. Our Service email: ombrepromuk.service@gmail.com
Please Note: 
1.Normal total time: Within 25 days (From May to Dec), Around 30 days (From Jan to April), it's busy season together with spring festival holiday, so produce time will be long. Rush order: Within 15 days.
2.The dress does not include any accessories in the picture, such as wraps/jackets, gloves, veil, handbag, etc. You may contact us to order the accessories separately.
3.The photos on this web site may differ from the actual product due to your screen resolution, hue, brightness, contrast, and other screen variations. 
4.All measurements are approximate one or two inch in either direction of the specified measurements.
5. When you choose "Custom Size", please you need measure below sizes:

1). bust______ cm/inch
2). waist______cm/inch 
3). hip:_______cm/inch 
4). shoulder to shoulder from back:_______cm/inch 
5). hollow to floor (no shoes):_______cm/inch 
6). full height (from top head to floor no shoes) :_______cm/inch
7). shoes heels:_______cm/inch 
8). arm length(this size is for sleeve dress):_______cm/inch
9). armhole(this size is for sleeve dress):_______cm/inch
10). Your event date :_______
Prom Dresses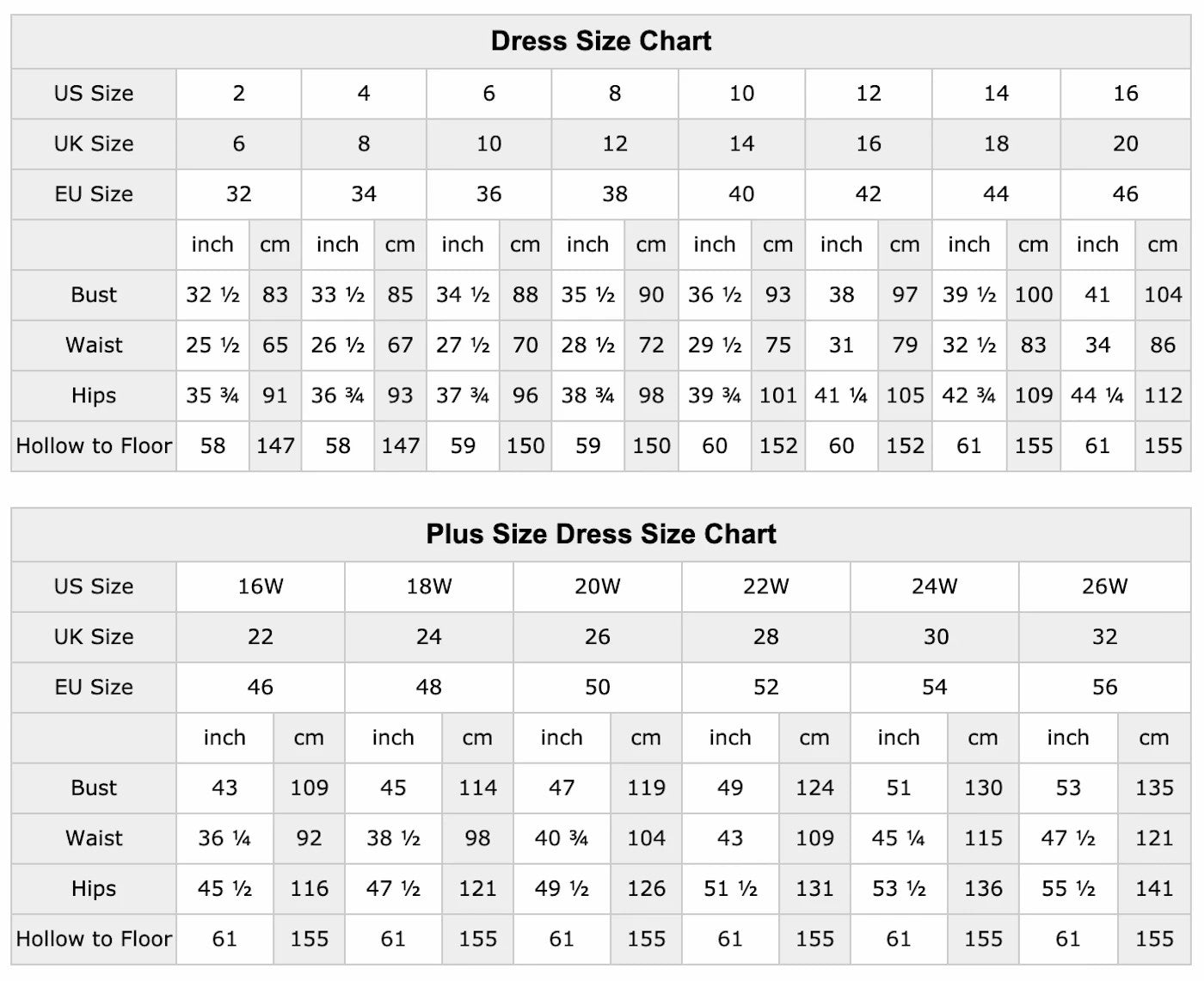 How To Measure