Evening dresses are a must for every woman's wardrobe. They can be worn to any occasion, from weddings and formal events to casual get-togethers. Evening dresses come in all shapes and sizes, so the one you choose must fit your body perfectly. Remember, when choosing an evening dress, you want to make sure it looks good on you. It should work well, flatter your figure, and look great with everything you wear. If you're looking for something special, consider adding embellishments or accessories to spice up your ensemble. The following are nine evening dresses you deserve prom in 2022 fashion trends:
There are many different styles to choose from when it comes to black lace gowns. You can opt for a strapless gown that will show off your shoulders and neckline, or go for a halter style that will highlight your decolletage. Gowns with plunging necklines, ruffles, and even mermaid silhouettes. When searching for a black lace gown, keep in mind that you need to find one that flatters your shape. A black lace gown will always be elegant, but if you have a small bust, you may want to avoid wearing this type of dress.
Long ball gowns are perfect for women who love showing off their legs. This silhouette has been around forever, but it still looks fashionable today. The critical thing about long ballgowns is finding one that flatters your figure. Look for a gown with a fitted bodice and full skirt. Avoid a gown with a high waist because it will emphasize your hips more than anything else. Choose a color that matches your skin tone, and add a few accessories to finish the look.
Flared gowns are another classic silhouette that never goes out of style. This is a 2022 fashion trend that is flattering and very comfortable. These gowns are cut low at the back and flare out at the bottom. They usually have sleeves that cover most of the arm. To achieve the flared effect, you'll need a lot of fabric. Make sure to try on several different colors before making your final decision.
Mermaid gowns are perfect for those who like to stand out in a crowd. This silhouette is often associated with princesses, making sense since Disney first created them. However, these gowns can be found in stores across the world. Mermaid gowns are typically made of silk or satin. They feature a deep V neckline and a corseted bodice. Some versions include a train, while others do not. For added glamour, you can accessorize with jewels and pearls.
Sheaths are ideal for women who don't want to show too much leg. This silhouette emphasizes the upper half of the body. Most sheaths have a sweetheart neckline and a fitted bodice. They are usually chiffon or tulle and can be paired with tights or stockings. You can pair a sheath with pumps or wedges to complete the look. This prom dress is suitable for both formal occasions and everyday use.
Grecian gowns are perfect for women with slim frames. They are usually designed with a boatneck top and a flowing skirt. The best part about Grecian gowns is that they are incredibly versatile. They can be worn for almost any event, including formal occasions such as weddings and graduations. They can also be worn during the summer months. If you're looking for a timeless design, then a Grecian gown is an excellent choice.
Empire gowns are similar to Grecian gowns, except they tend to be shorter. Empire gowns are fabulous for women with a petite build. Empire gowns are generally tailored, so make sure to check the fit before purchasing. Empire gowns come in various lengths, depending on how short you'd like them to be.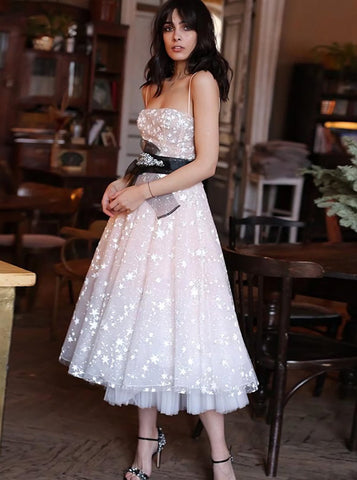 A-line gowns are considered to be the most feminine shape of all. It's no surprise why this prom dress is popular among celebrities. A-line gowns are known for being very elegant and graceful. They are typically made from lace, satin, and chiffon. This type of dress is also available in many different styles. You can choose between a strapless version, a halter version, and even a spaghetti strap version.
Sweetheart gowns are one of the most popular silhouettes among bridesmaids. They are ubiquitous for wedding ceremonies. This style has a high neckline and a long train. The sweetheart line is also known as the "sweetheart neckline." Although it may seem simple, there are many ways to create a sweetheart neckline. One way is to simply sew two pieces together.
Bottom line
The above list includes some of the most popular prom dresses of 2022 fashion trends. Keep in mind that every woman is unique and will find something that suits her perfectly.